June 22-30, 2023

Min Age: 21+

9 Days Tour

Enter Directly with Voucher

BLACK WORLD TRAVELERS PRESENTS- BALI JUNE 22-30, 2023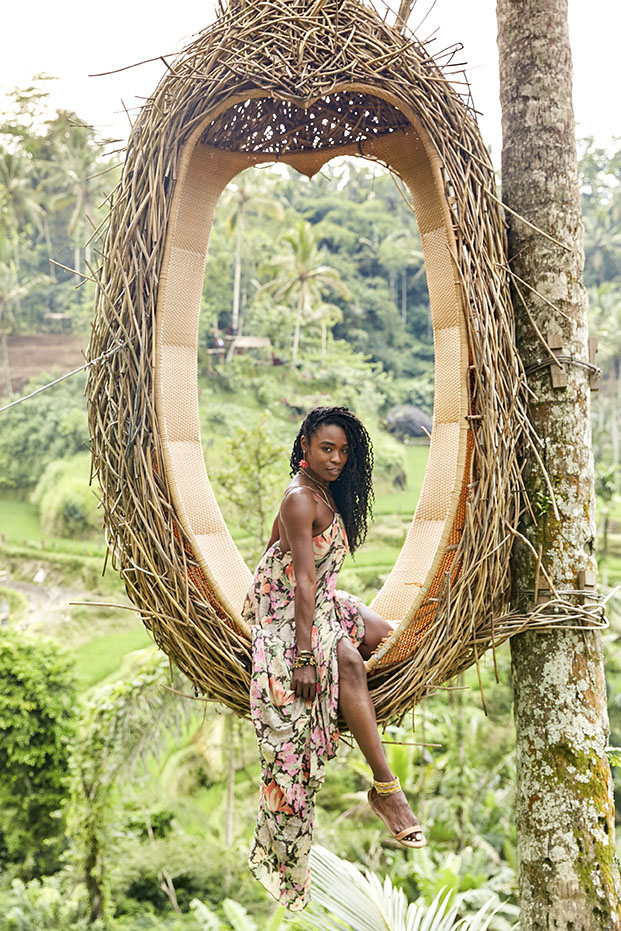 TRAVEL EXPERIENCE OF A LIFETIME
(Bali Requires all travelers to be vaccinated) In life, there are small geteways, fun trips, crazy vacations, great travels, and then there is a life-changing experience. Bali is the latter. Picture every single life indulgence that you can think of, from the most amazing sights of this volcanic tropical island with lush terraced rice fields, luxurious beach resorts,  enchanting smell of wildflowers, and spices wherever you go. The food, the culture, the dance, exotic animals, but moreover its amazingly friendly people, breathtaking temples, nature walks, views that cannot be surpassed by any other sights in the world and absolutely exciting nightlife make this trip - BWT's True Jewel Vacation Experience. Bali requires all travelers to be Vaccinated.
BWT BALI SUMMER 2021
We are taking you to a 5-star all-inclusive beach resort for 9 days and 8 nights. We have amazing tours which encompass exploration of Balinese culture, breathtaking natural sights, animal encounters, refreshing hidden waterfalls, ancient temples, volcanoes, rice fields, including the experience of Bali swing and nest, visit to some of the most prominent Instagram landmarks,, elephant trekking tour, adventure activities, unforgettable nightlife, and even a world-renowned day-clubbing experience.
Price Includes

8 NIGHTS 5 STAR HOTEL

ALL-INCLUSIVE MEALS & DRINKS ALCOHOL (WITH SOME EXCEPTIONS FOR IMPORTED LIQUOR)

MINI BAR (1 REFIL PER DAY)

PICNIC BASKET WITH 24 HOUR NOTICE

FREE YOGA SWIMMING SPORTS AND BICYCLE ONE HOUR PER DAY

BALINESE TOUR GUIDE FOR AL TOURS • GROUP PICS AND VIDEOS (general shoot)

BWT STAFF MEMBERS ASSISTANCE THROUGHOUT THE TRIP

ENTRANCE TO ALL PARKS, TEMPLES

BALI SWING AND BIRDS NESTS

ENTRANCE TO DAYCLUB

BWT THEMED DINNER

TRANSPORT TO ALL TOURS AND ROUND TRANSPORT FROM THE AIRPORT AND BACK

PROFESSIONAL GROUP PICS

Price Excludes

FLIGHTS

MEALS OUTSIDE OF THE RESORT

ALCOHOL OUTSIDE OF THE RESORT

NIGHT OUTINGS

• A LA CARTE TOUR ITEMS NOT PART OF REGULAR TOURS

INDIVIDUAL PHOTO PACKAGE

TRAVEL INSURANCE

Bali requires travelers to be vaccinated

Complementaries

To be announced!

To be announced!

To be announced!

To be announced!

Itinerary
Day 1
WELCOME TO BALI: ARRIVING AT THE RESORT & ALL WHITE DINNER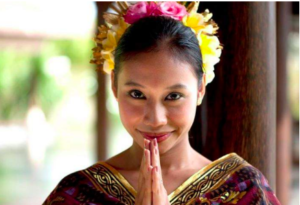 We will be picked up at Denpasar airport. After a comfortable ride, we will arrive at our amazing resort which will make us feel welcome from the very first moment. Today, we will get plenty of rest and then get together in the evening for a nice and relaxing Black World Travelers Welcome to Bali All-White Dinner Gala.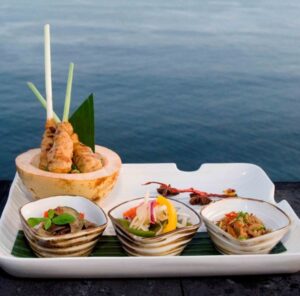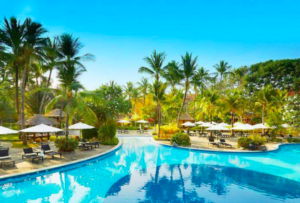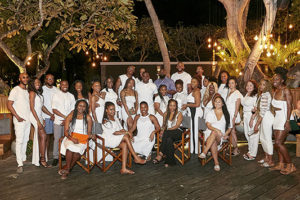 Day 2
A WALK IN THE CLOUDS & BREATHTAKING CASTLE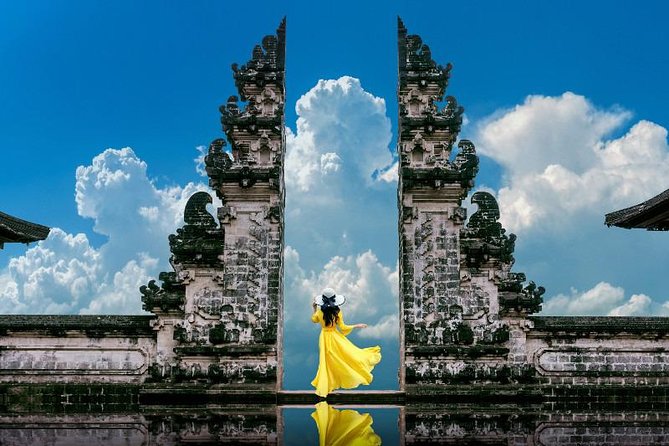 A WALK IN THE CLOUDS: What is the best way to experience Bali during our first day than to go to its most amazing site and walk into the clouds of this amazing landscape? Afterward, we will go to a beautiful castle, the true beauty of Balinese history as we explore its rich culture.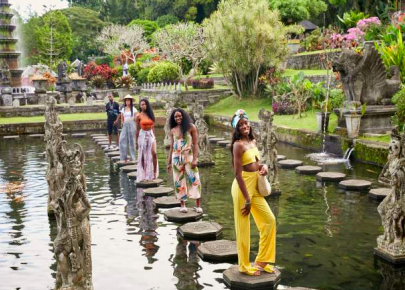 BREATHTAKING CASTLE & LUSH VIEWS
A former royal palace is the pride of Bali. This area also features lavish-tiered fountains, beautiful gardens, and stone sculptures of mythical creatures all spouting water into bathing pools. the beautiful site dubs as a great spot to get those stunning views of Bali's lush rice patties. Afterward, we will visit one of the Balinese traditional villages and get ourselves familiar with the richness of Balinese culture.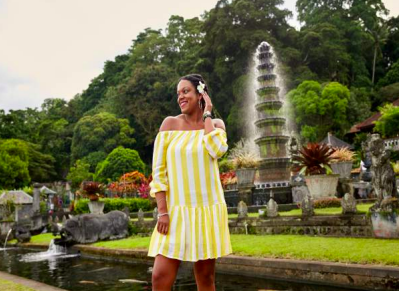 KECAK & FIRE DANCE This day full of activities will end with a great show of a traditional Kecak and Fire Dance.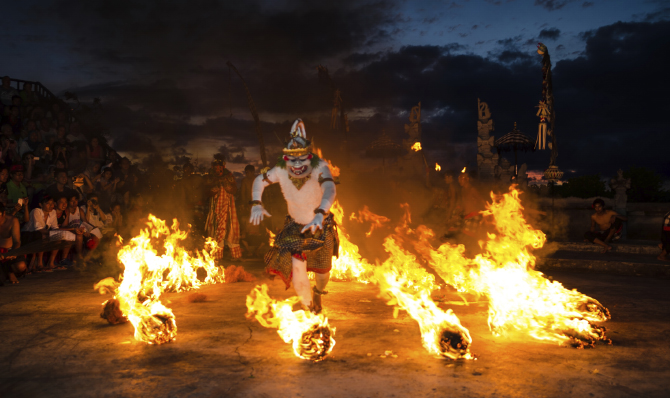 Day 3
SACRED TEMPLE & VOLCANO VIEW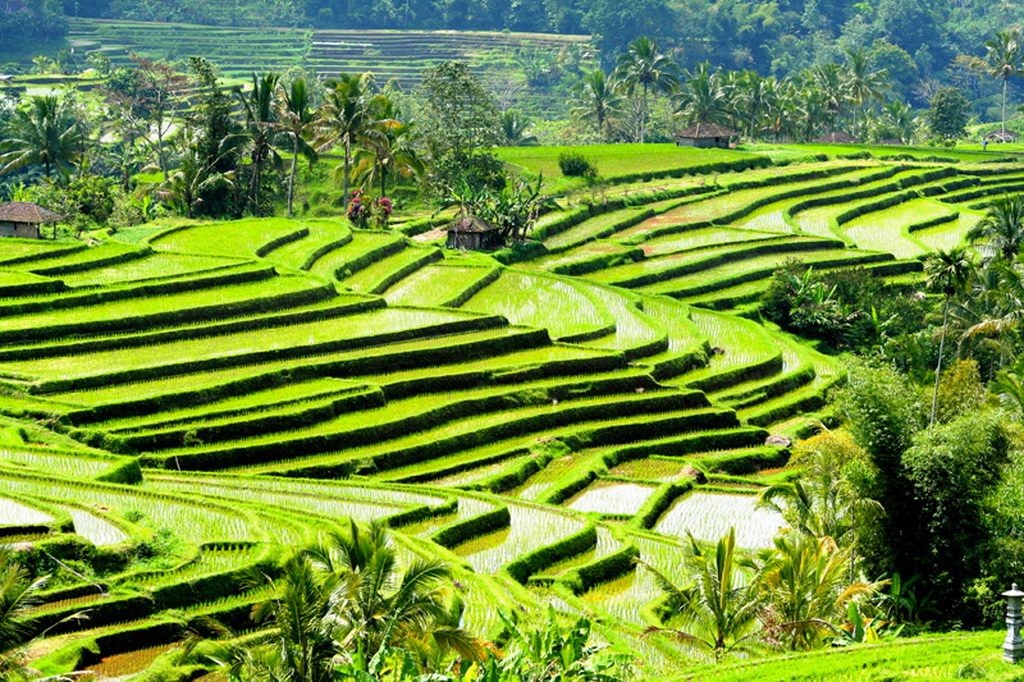 RICE TERRACES are well-known for their beautiful rice paddies, featured in most photos you see online. The Terraces are a part of the subak (a traditional Bali irrigation system). Three beautiful terraced landscapes offer a scenic outlook that spreads down to the rice paddies onto the slopes across the valley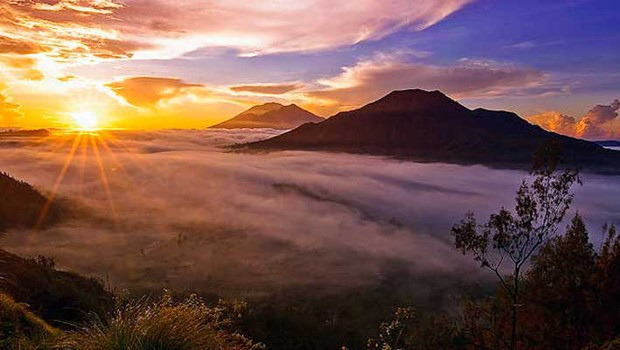 LUNCH WITH VOLCANO VIEW: We will enjoy traditional lunch with a view of a great volcano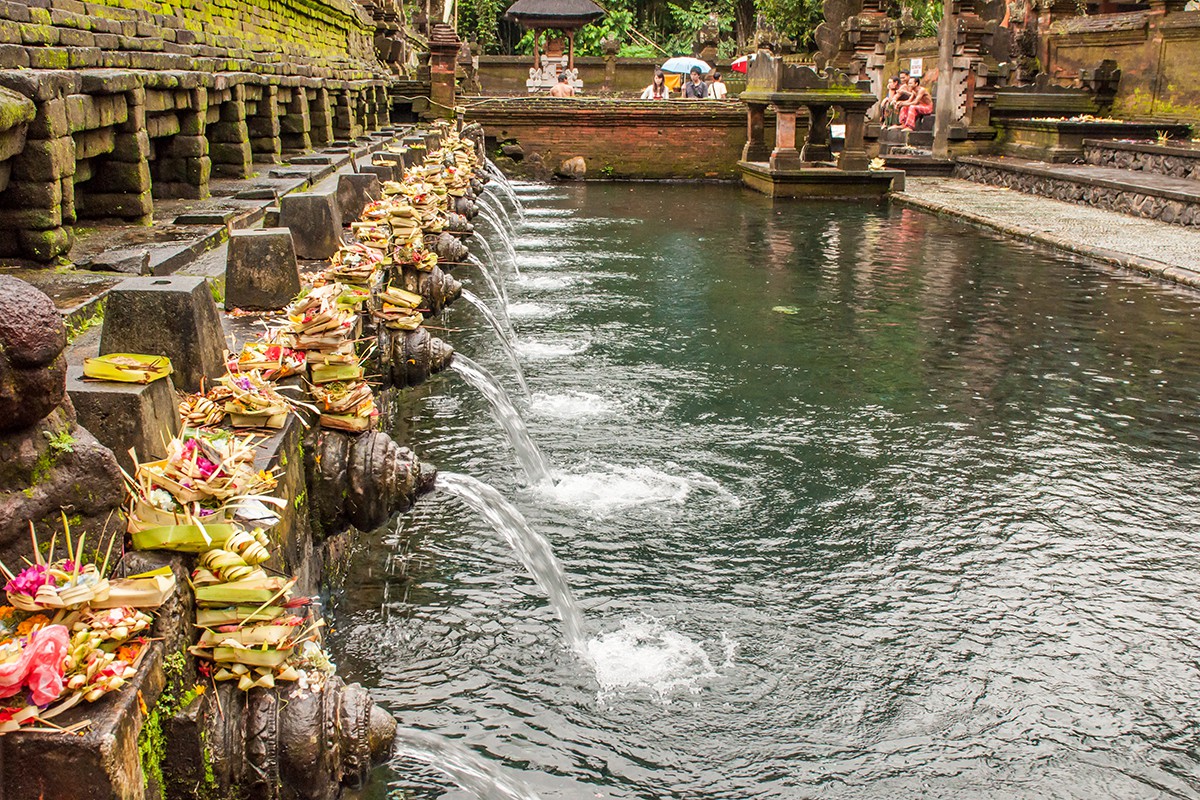 SACRED TEMPLE: Believed to have magical powers, the system of clear pools that starts deep underground emerges in the form of holly temple bubbles and gushes up in waterspouts. We can both bathe and pray within the walls of this national cultural heritage site.
Day 4
RECHARGE DAY -ENJOYING THE RESORT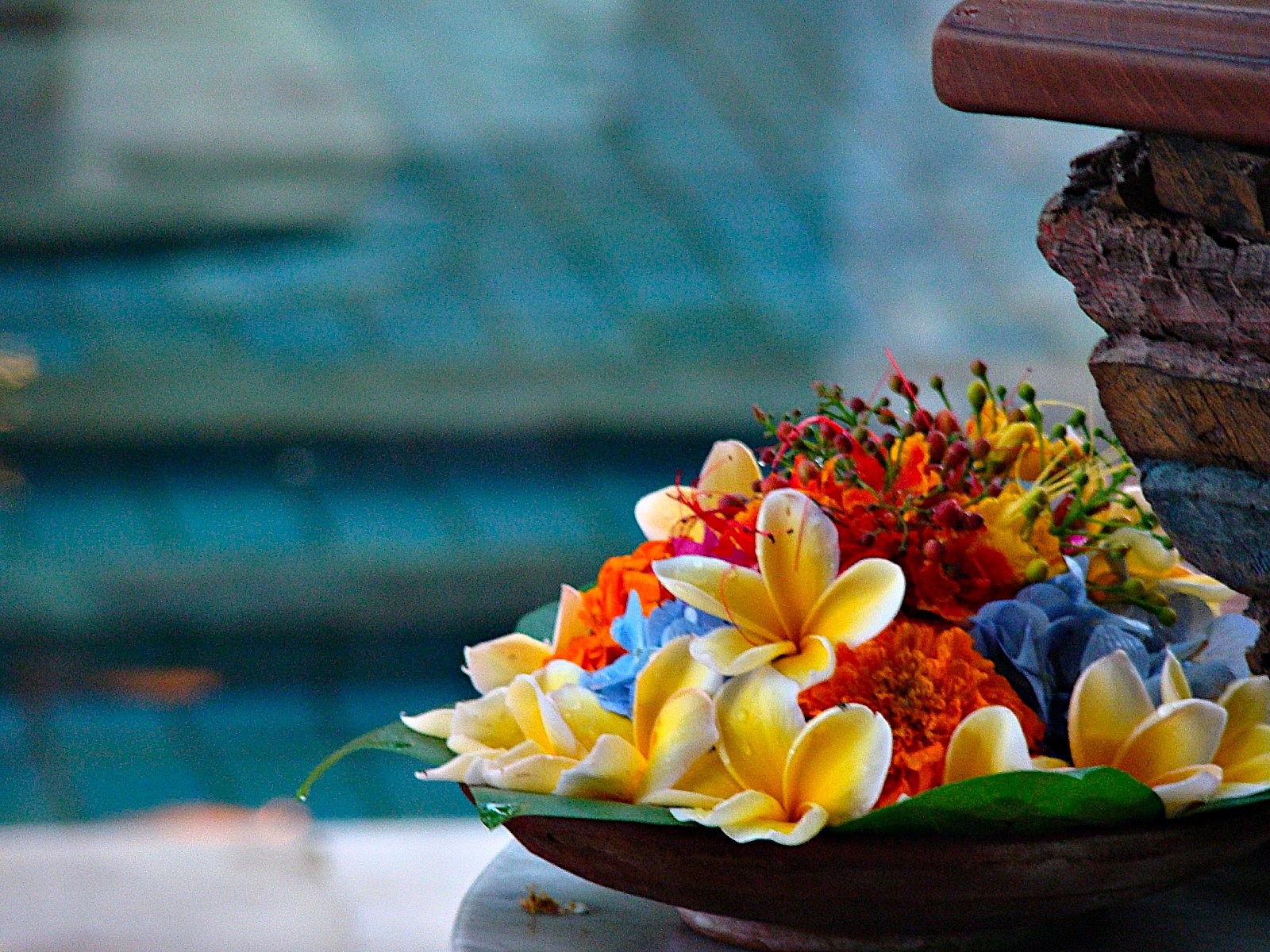 RESORT INDULGENCE: Today is a perfect time to kickback and relax enjoying all our resort has to offer. Those interested in water sports can spend a day full of activities, the ones who are in favor of getting a massage can do that at one of the resort's spa parlors. The rest, who want to kick back by the beach or the pool with a drink of their choice e and do absolutely NOTHING -this day is made for all of you!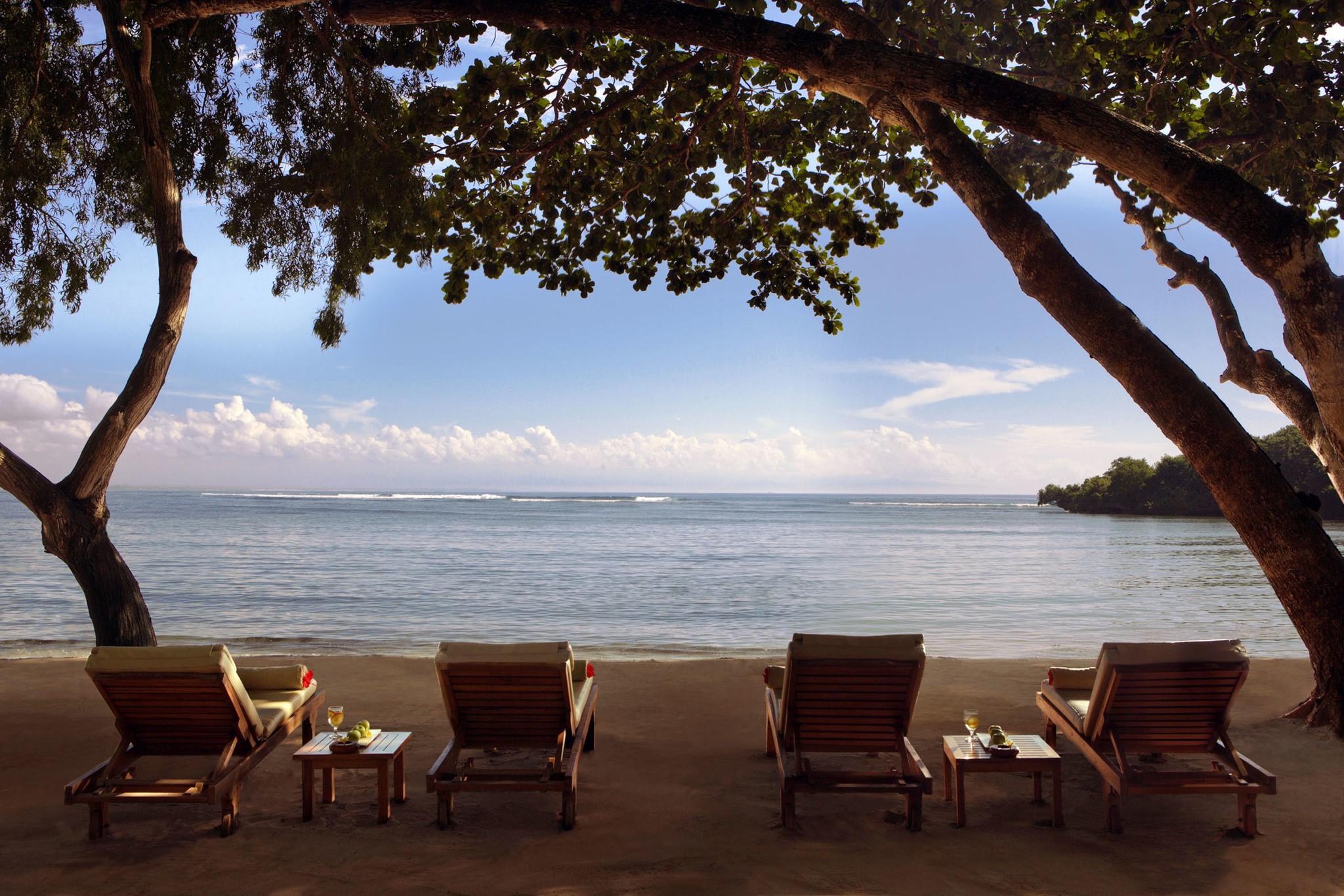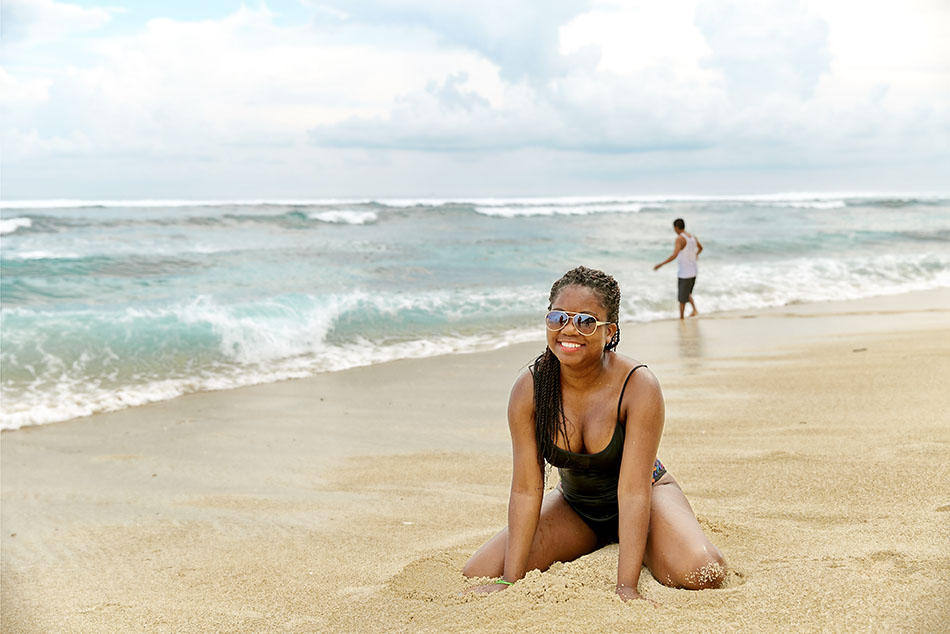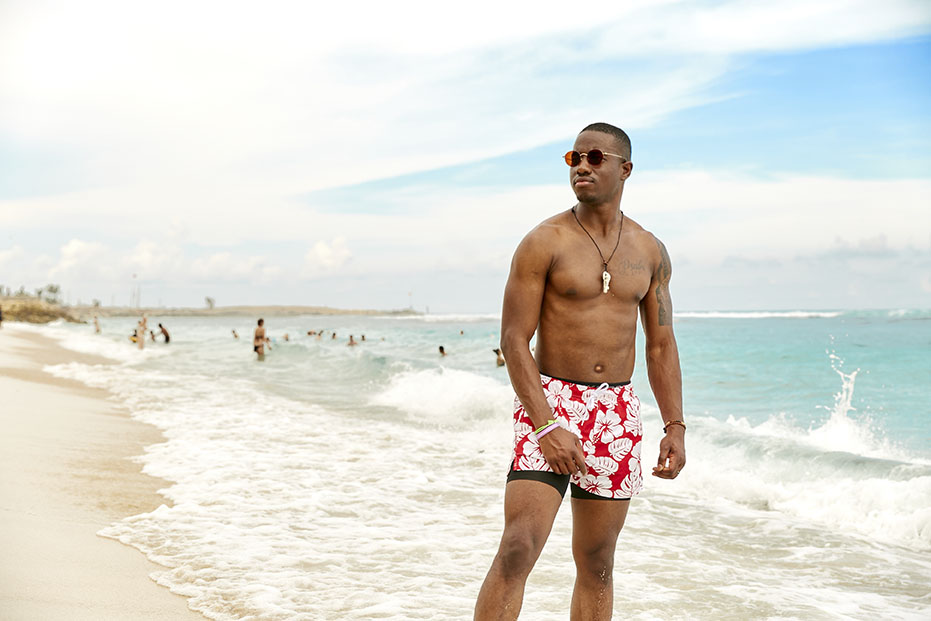 Day 5
ELEPHANT TREKKING, SWING AND NEST
SWING AND BIRD'S NEST: Bali is known for its swings in the multitude of picturesque places. We will be visiting the most breathtaking area and enjoy some amazing sites perfect for memorable pictures. There are several bird's nests throughout Bali and we will take some great pics in one of them. Both sites are some of the hottest Instagram spots in the world! You will remember incredible views and this exciting adventure.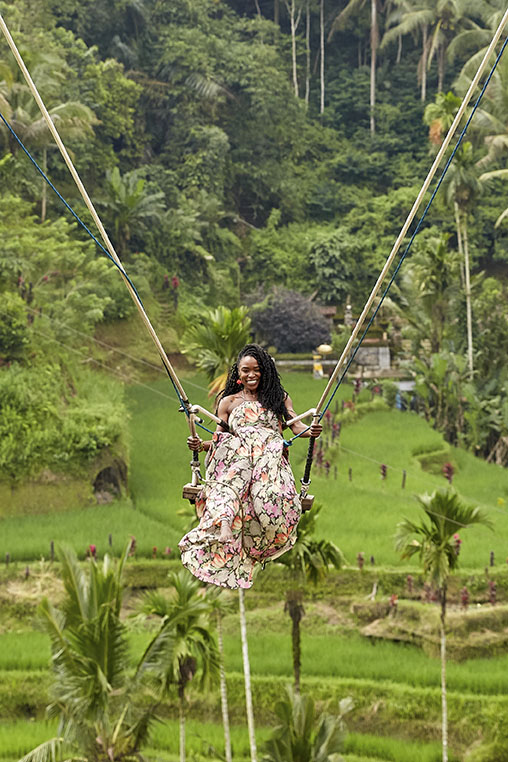 THE ELEPHANT PARK: This multi-award winning park is the only Bali's designated rescue facility serving as a home for 31 endangered Sumatran elephants. You will interact and learn about these gentle giants in a safe and comfortable environment.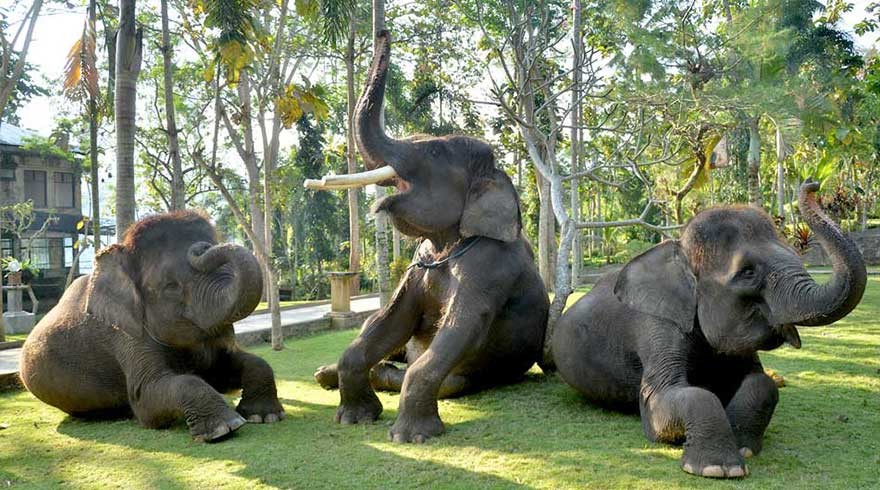 Day 6
THE WORLD'S RENOWNED DAYCLUB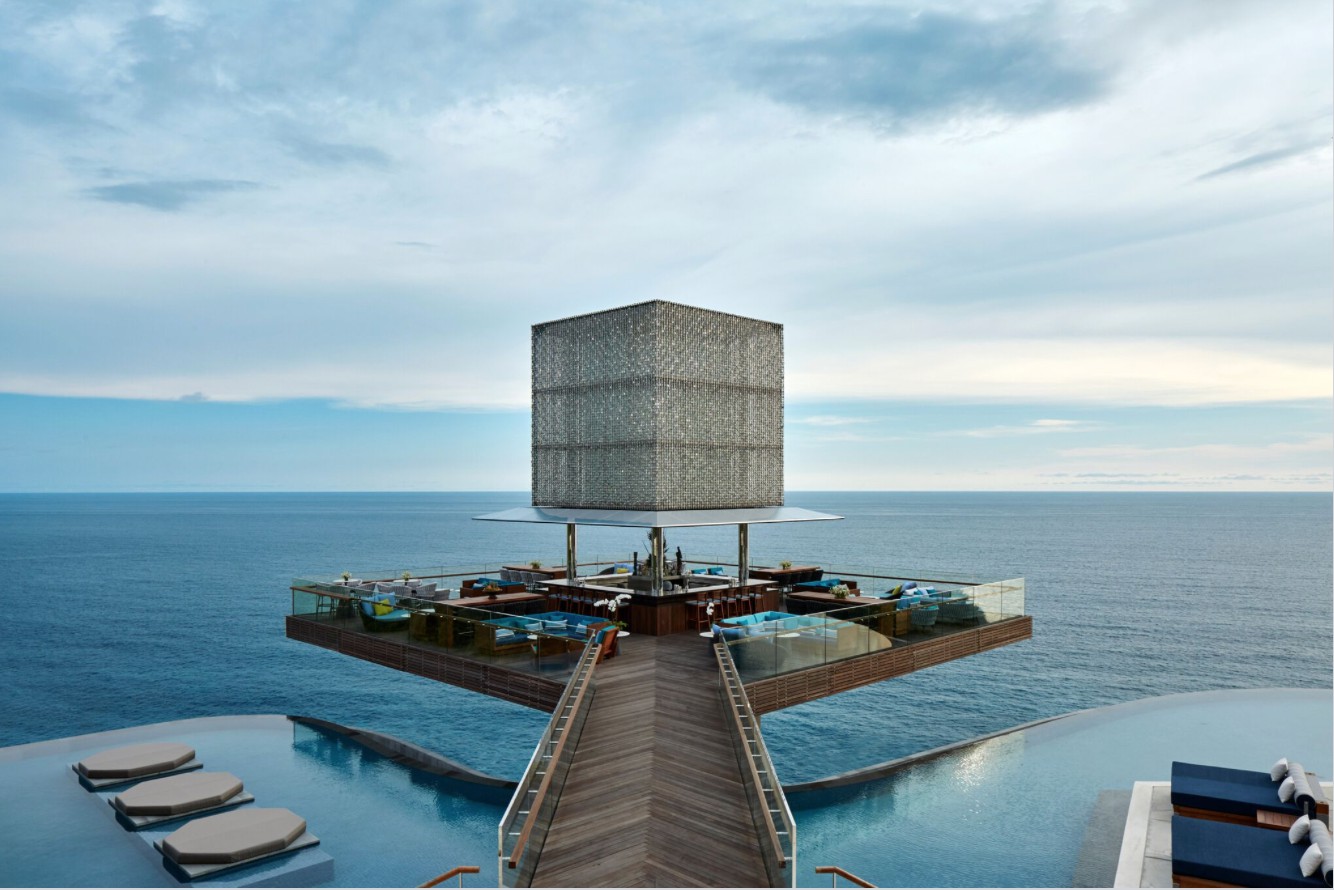 We have seen some of the most amazing sites Bali has to offer. Today, we will recharge our batteries and enjoy the day. We will head to the best day- clubbing scene in Bali and the entire region. While we indulge in the panoramic views from the 80-meters plateau of limestone cliffs overlooking the amazing Indian Ocean, we will eat, listen to amazing music, mingle with locals, and simply enjoy a relaxing day.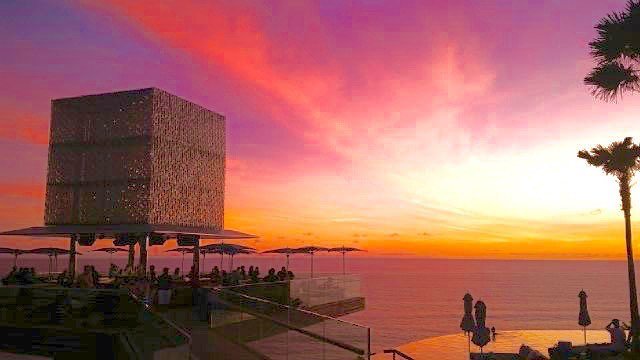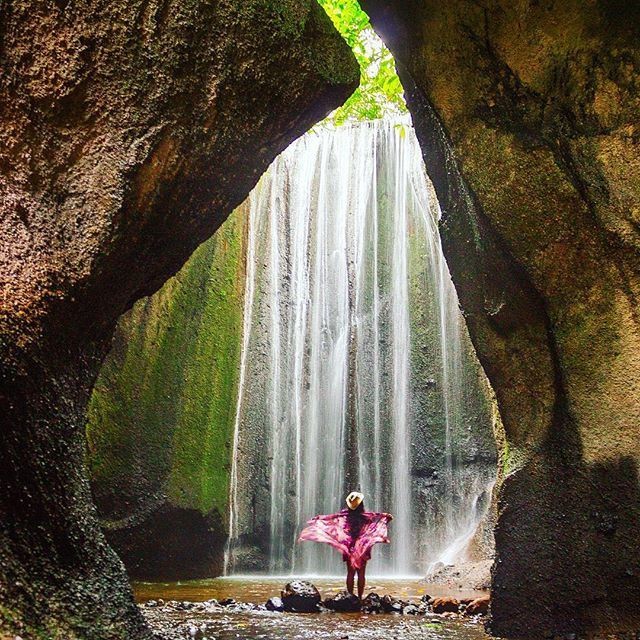 HIDDEN WATERFALLS: Bali is known for its rich water supply which manifests itself in the form of some of the most magnificent waterfalls. The best waterfalls in Bali are hidden treasures. You can find them amongst lush rainforest and below deep mountain valleys. Today, we will see three waterfalls each unique in its beauty and charm. We will be able to swim, jump, and take some magnificent pics enjoying the freshness of the water and lush greenery surrounding it.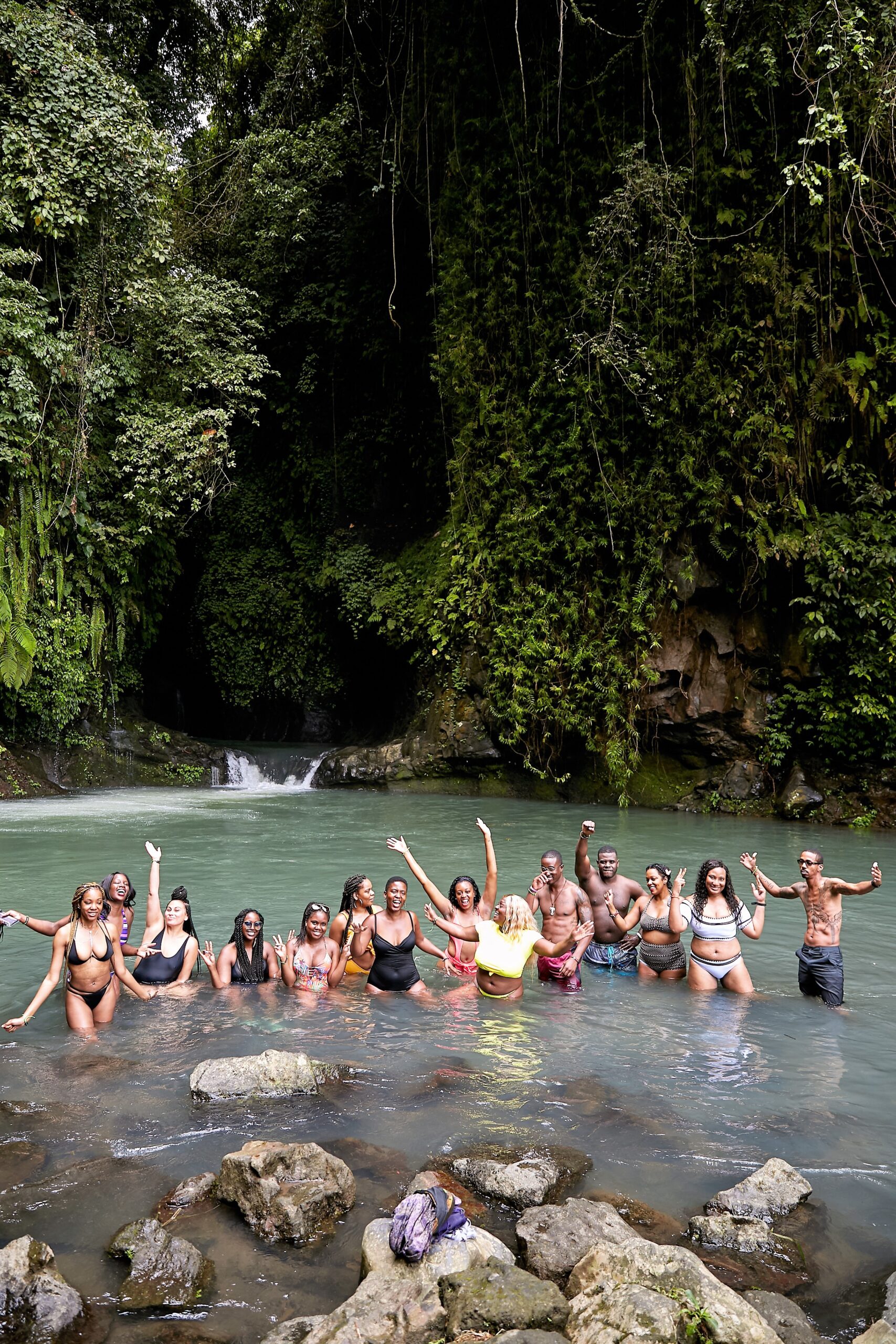 Day 8
THE ROYAL PALACE AND SECRET MAGICAL FOREST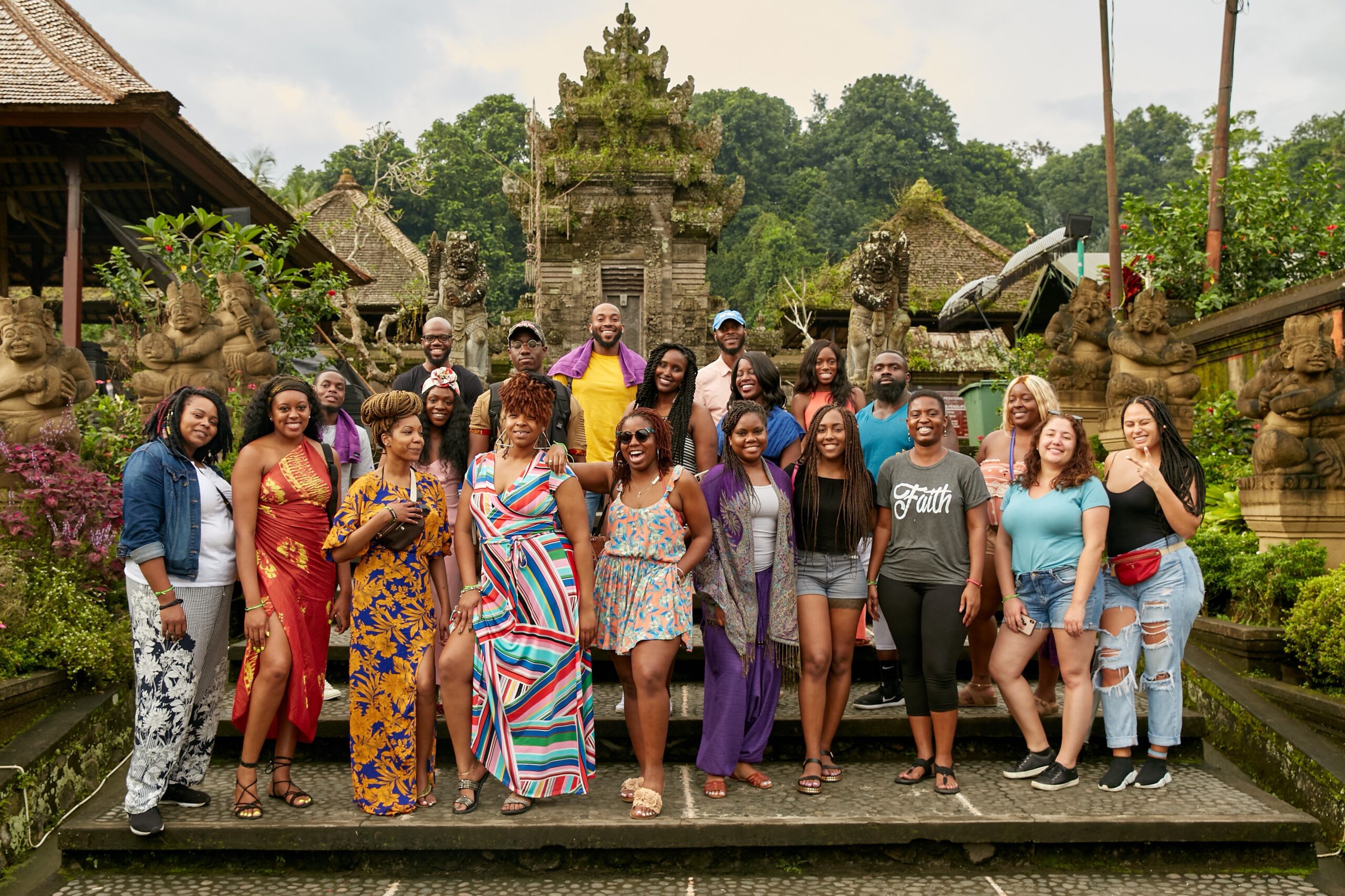 THE ROYAL PALACE: 
This picturesque royal palace is one of the well-known historic destinations showcasing Bali's rich and at times turbulent past. Royal Palace is one of the most prominent places in Bali and can also be regarded as the focal landmark of the town. It features well- preserved Balinese architecture and charming gardens.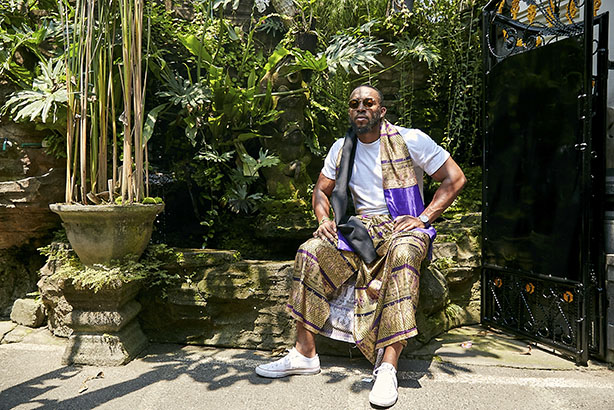 THE MAGICAL FOREST: 
That same day, we will enter a magical forest with around 600 mischievous Balinese monkeys. This forest will provide us with many fun and Instagram -worthy moments. We will be heading to the resort to prepare for the BWT Bali Farewell Dinner.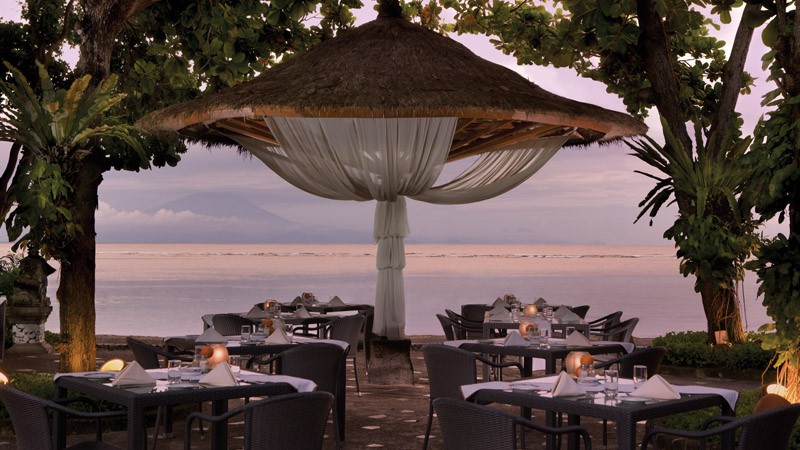 FAREWELL BEACH DINNER: 
We are ending this amazing vacation with a beautiful picturesque dinner at our resort's beach-front restaurant. We are sure the memories and friendships we will make during this time in Bali will last a lifetime.
BYE BALI!!!!!!!!!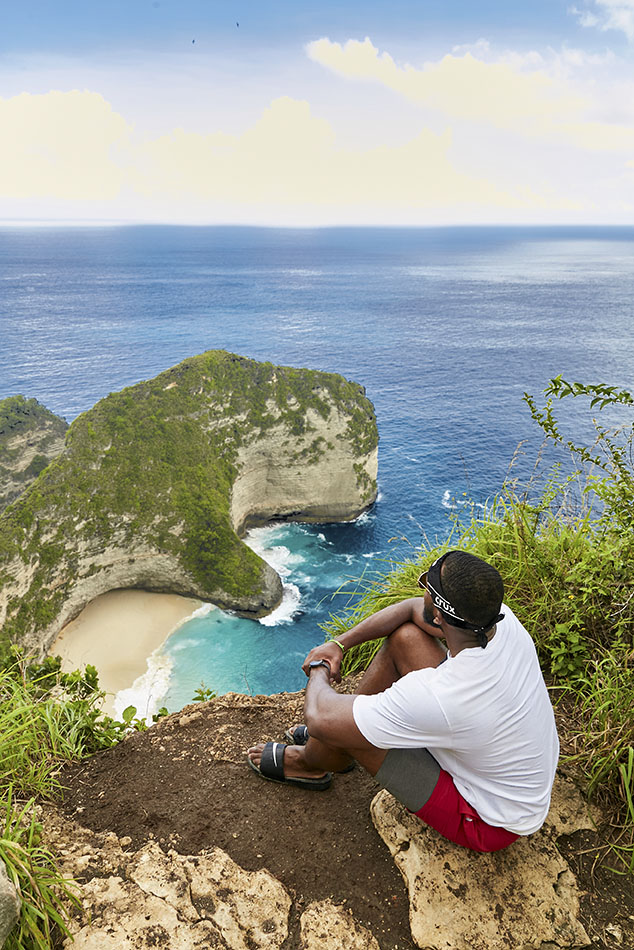 After an amazing experience in one of our favorite country we must part ways only to meet again on our next adventure!

Reviews
(

2

reviews)